Transform your citizen experience with digital government services
Simple, accessible communications can make a world of difference in your customer experience! They can improve information exchange, develop community engagement, and above all, increase their satisfaction!

And you don't need a catalog of solutions for it! Alcatel-Lucent Rainbow™, cloud Communications Platform as a service (CPaaS) can help!


See how Rainbow CPaaS and artificial intelligence can
enhance a city mobile app and administrative services
How can Alcatel-Lucent Rainbow™ help:
Turn your website into a communications hub
Notify your community in real-time and gather community feedback


Automate administrative requests: chat bots sort visitor requests and forward them to the right department


Let your customers and teams choose how to communicate: they can use voice, video or chat


Integrate location-based services for smart tourism, public buildings navigation and public safety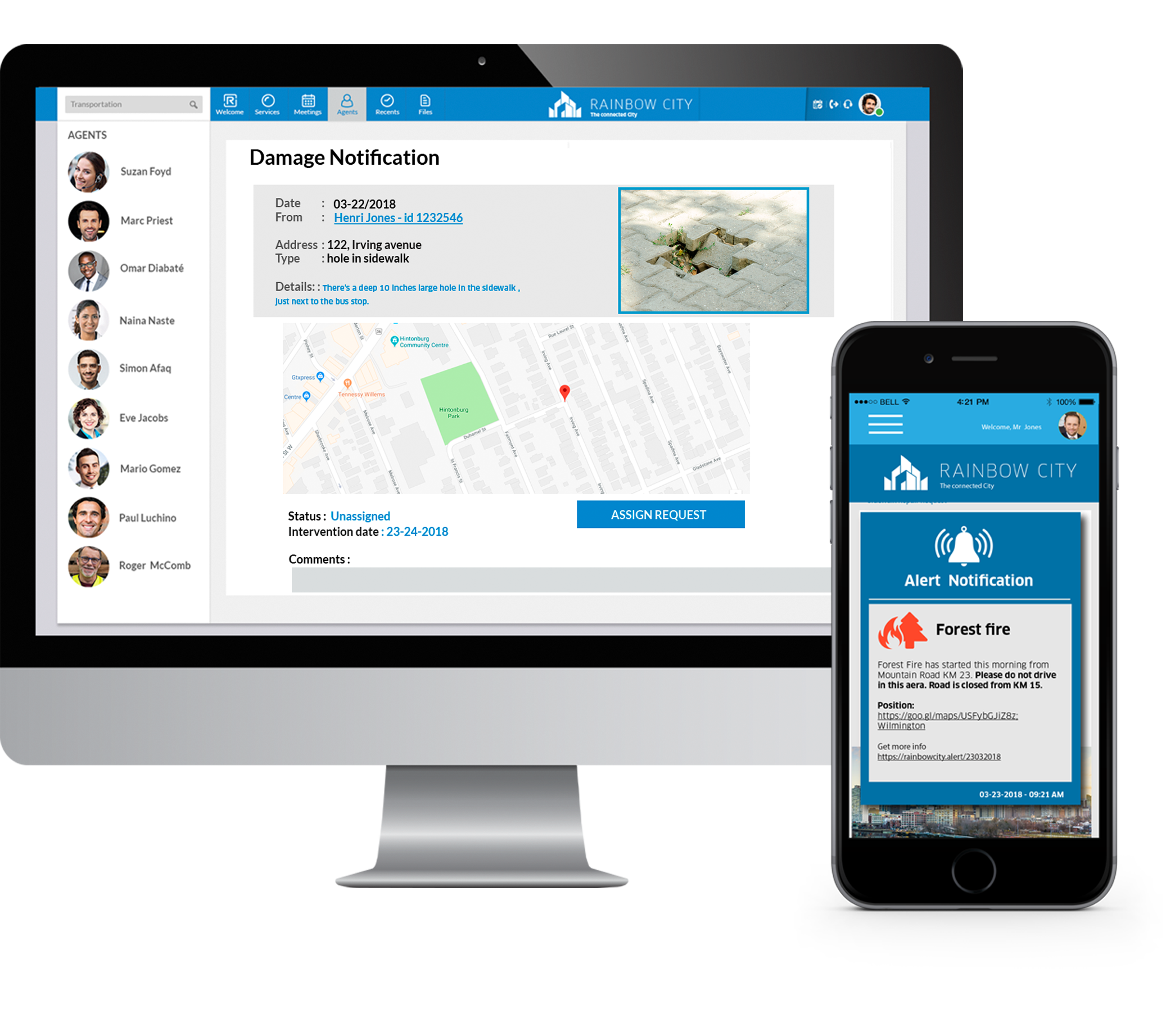 Download the Rainbow for Government
solution brief
See its public notification capabilities
Break silos and enhance collaboration
Bring in help when workload peaks: Rainbow distributes interactions from the cloud to pre-defined resources or contacts in your network


Accelerate emergency response: with smart analytics, remote equipment control, and multi-party conferences


Offer the right answer from the first call: your team can use voice, chat and file sharing to solve the problem from the first call!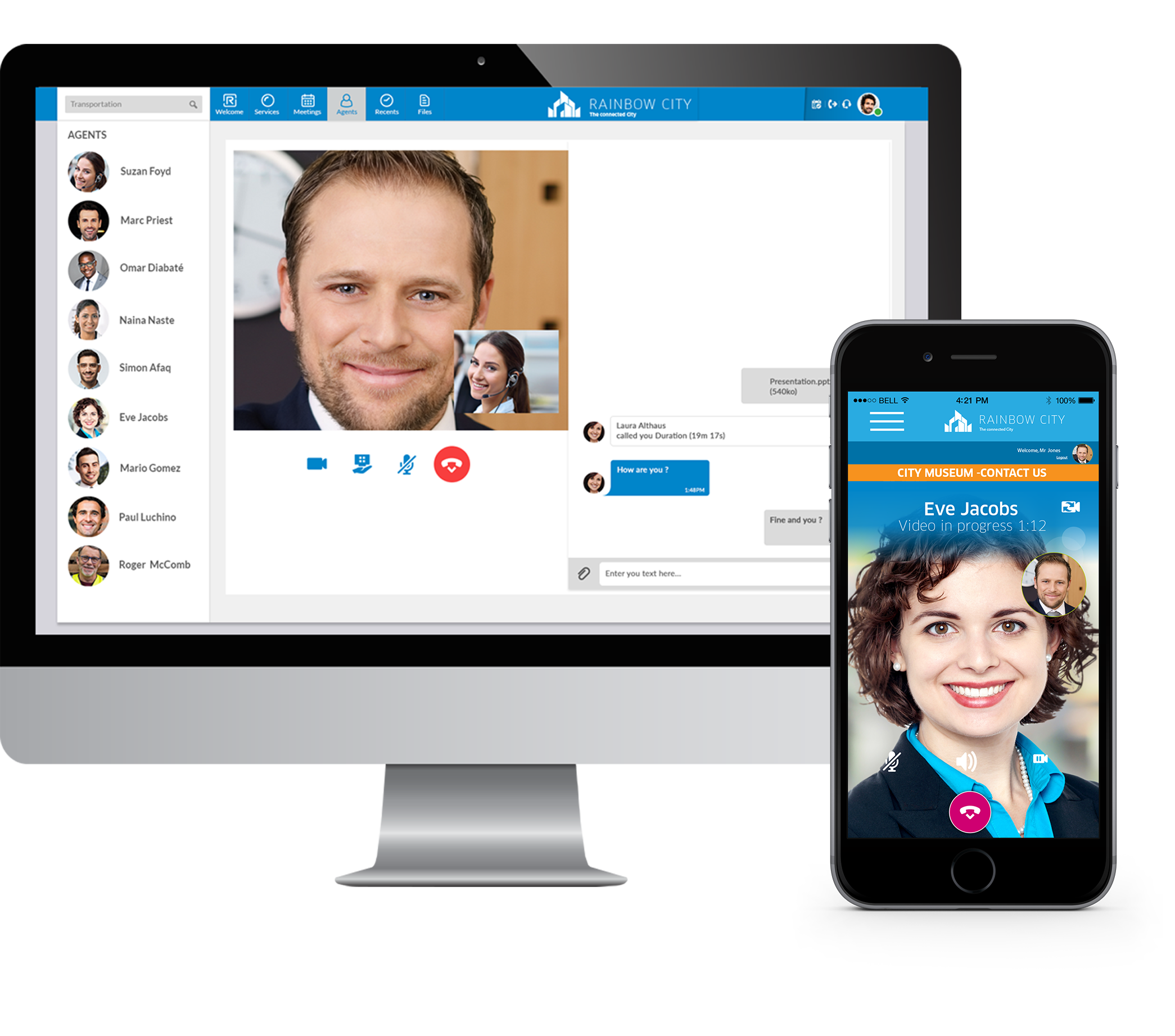 Download the Rainbow for Government
solution brief
See how you can create a collaboration culture
Secure and protect private or mission-critical data
A native, secure-by-design approach to mitigate security risk


A privacy-by-design approach that protects sensitive information through user authentication and encrypted data flow in transit


Rainbow servers are hosted on the EU territory and comply with the latest European data privacy regulations (GDPR: General Data Protection Regulation) and ISO/IEC 27001:2013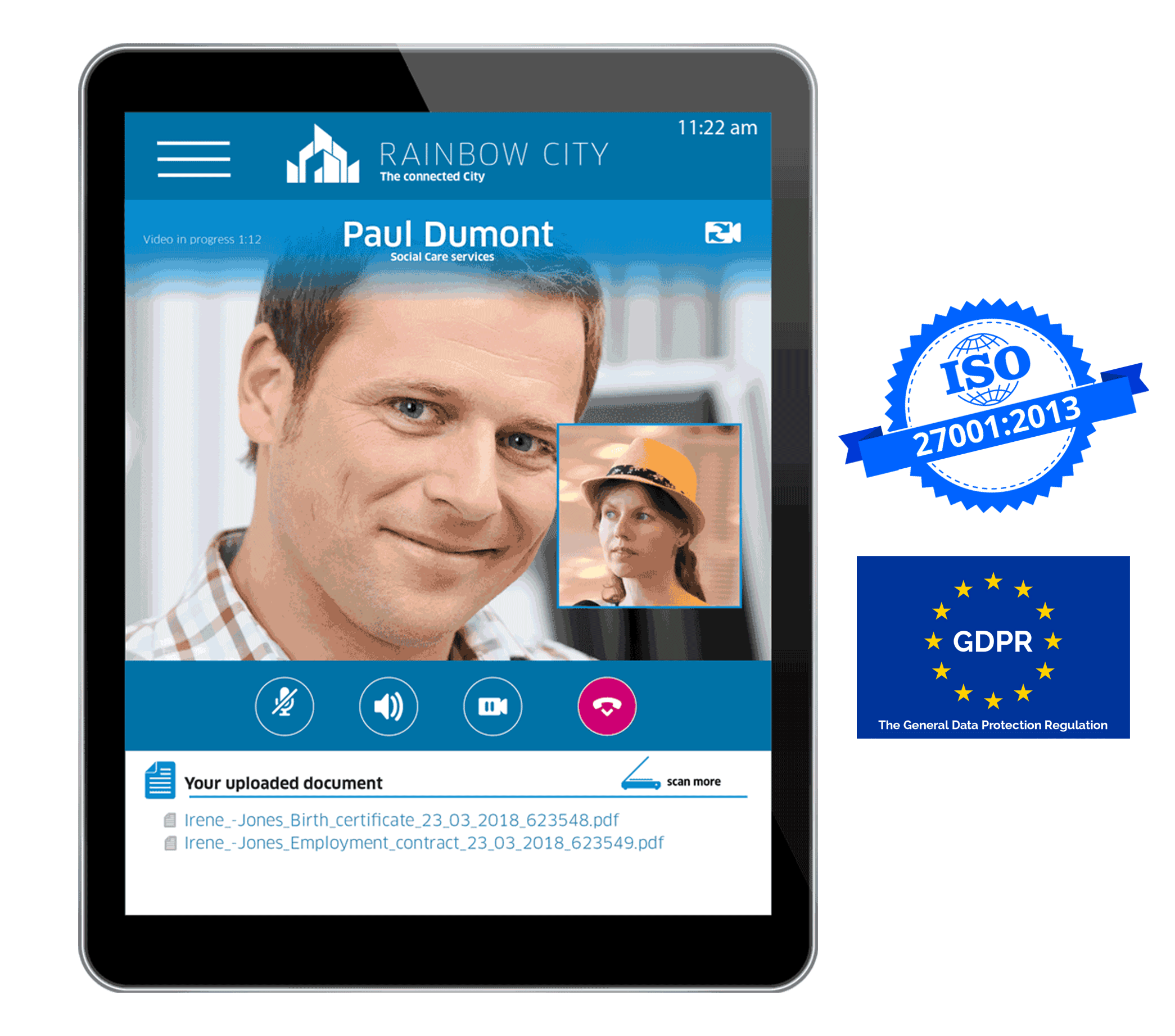 Download the Rainbow for Government
solution brief
Learn more about data protection capabilities
What is CPaaS?
CPaaS is a cloud computing technology that allows you to integrate real-time communications into your existing city applications without complex engineering.

CPaaS technology allows you to connect everything: your citizens, employees, objects and processes and offer simple and effective eServices for citizens and tourists.
Why Alcatel-Lucent Rainbow CPaaS?
Rainbow CPaaS is based on a hybrid cloud architecture, meaning you can easily connect your existing communication system to the cloud to minimize transformation costs.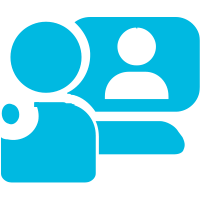 You keep and connect to the cloud your existing communications system for faster transformation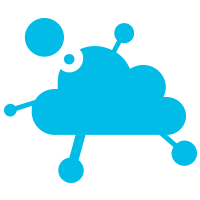 You adapt your current customer relationship strategy for the digital age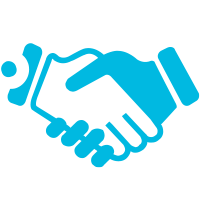 Your employees connect to your customers using their preferred way: office phone, mobile handset, smartphone, softphone