Alcatel-Lucent OmniAccess Stellar WLAN Selector
To find the ideal OmniAccess® Stellar WLAN configuration to meet your needs – from access points built to the latest industry standards (802.11ac and 802.11ax) to unified management and location-based services – just answer the questions below by selecting the relevant options.
Start now
QUESTION 1/5
Select the vertical your business is in:
Next
OMNIVISTA MANAGED
STANDALONE DEPLOYMENT:
WI-FI EXPRESS FOR SMB
Set up and go, Wi-Fi Express for SMB lets you manage any of the OmniAccess Stellar WLAN access points direct from your web browser. Any access point you add is automatically added to a cluster. Simple and secure to use, there is a guest management portal for setting up who can have wireless access, when, where and for how long. Supports up to 64 access points (32 access points if it's an AP1101-only cluster).
Managed deployment: OmniVista 2500
Simple, unified management of both your LAN and WLAN through a single dashboard saving IT's time and resources. It also provides:
Seamless and secure mobility across the whole organization
Smart analytics to monitor and control all applications on the network, with QoS so you can use the available bandwidth to maximum effect, limiting some applications, such as social networks, and prioritizing business-related applications like Salesforce or video-conferencing
Access management for guests and employees using rule-based policies that set access limits, priority, QoS, and more, as well as automatic on-boarding of employees' own devices (BYOD) and IoT devices, such as media players or projectors.
Easily scales up to 512 access points
DISTRIBUTED INTELLIGENT ARCHITECTURE
NO CONTROLLER!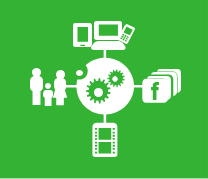 Unique to OmniAccess Stellar WLAN, intelligent control is distributed to each access point. This allows:
Best radio coverage as access points automatically choose the best frequency and channel to avoid interference with nearby access points
Best available bandwidth – 5 GHz-compatible devices are automatically connected to that band, supporting more clients and providing extra bandwidth
Best UX for each client device offering smart load balancing that automatically connects devices to the highest capacity access point
Best speed – even for older devices through airtime fair access
Best network coverage through a self-healing network where in the event of one access point failing, other access points provide cover
Best quality of service – across the network, with automated services happening in the background and not impacting the user experience
LOCATION-BASED SERVICES
ALCATEL-LUCENT OMNIACCESS STELLAR INDOOR LOCATION‑BASED SYSTEM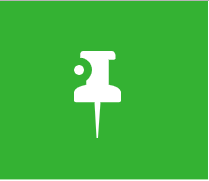 Monitor locations, track people and assets using optional or embedded Bluetooth low energy beacons and scanners. These services are powered by Indoor LBS Stellar SaaS Service (LBS Cloud Services Platform) which connects for:
Monitoring
Analytics – valuable information on user experience
Connection – to third-party tags and asset tracking systems
ENTRY LEVEL APs
AP1101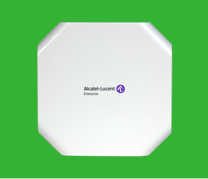 Specially designed for SMBs, these 802.11ac Wave 1 access points provide 3x the speed of previous standards – up to 1.2 Gb/s throughput.
Quick to get up and running – through plug-and-play deployment
Excellent quality of service (QoS) – fine-tuned for specific applications (voice, video, etc.)
No IT skills needed – for simple guest account creation and management
Highly cost-effective for smaller wireless networks from low-power consumption
Scale up to 32 APs (AP1101 ONLY Cluster)
MID LEVEL
AP1221 / AP1222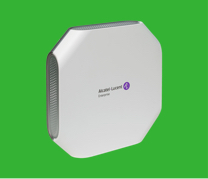 These mid level access points support the latest Wi-Fi standard, 802.11ac Wave 2 with up to 2.2+ Gb/s throughput.
High-speed Wi-Fi - for devices and applications that require a higher priority (QoS)
Enhanced user experience – supports a larger number of devices with no performance loss
Location services possible – from optional Bluetooth low energy beacon radio
*OmniVista 2500 is required for more than 64 APs
HIGH END
AP1231 / AP1232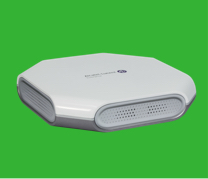 These high end access points support the latest Wi-Fi standard, 802.11ac Wave 2 with a rapid 4.2+ Gb/s throughput.
High-speed Wi-Fi offering the best radio coverage and is simple to deploy and scale
Excellent user experience even when supporting a larger number of devices with no drop-off in performance
Monitors locations and tracking of people and assets using embedded Bluetooth low energy beacon radio
*OmniVista 2500 is required for more than 64 APs
OUTDOOR
AP1251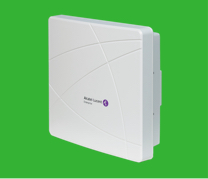 Designed for the harshest of environments, the AP1251 wireless access point supports 802.11ac Wave 2 and performs well under any weather conditions.
Reliable Wi-Fi performance with a data rate of 1.2 Gb/s, to a maximum of 512 client devices per access point
Best-in-class RF management with support for fast, dual-radio operation
Flexible deployment with two gigabit link ports where one is for the network and one is for a device, such as a surveillance camera
Back
Where Everything Connects